This quest can you activate at the graveyard in Lumbridge.
1.Talk to Xenia.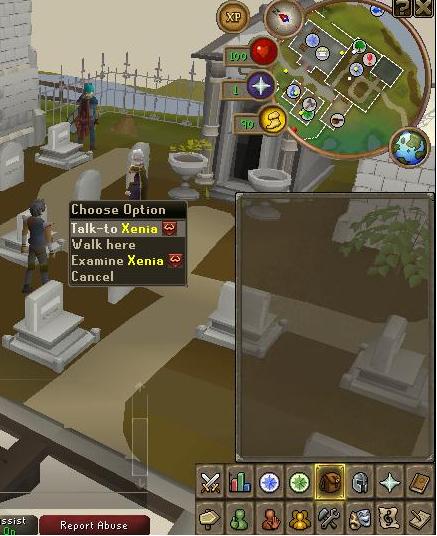 2. Ask her "What do you need help with?"
She'll talk a little and then say "I'll help you"
3. Talk to her, and this will popup.
4. When you have started the quest,Go down in the Catacomb Entrance.
5. (IF YOU GET LOW HEALTH JUST TALK TO XENIA)When you are down a short filmclip starts, wait for it to end and then kill the first enemy(You should have some armor and weapon, we had not that).
After you beated him down you have to talk to him.
You can say whatever you want to him but ask questions is just unecessary. DONT FORGET TO TAKE HIS BOW AND ARROWS!

6. Now go to the next room, and attack the wizard on the other side of the room with the bow. When you have hurted her hardly just go to the winch and operate it and the doors to her will become open, and then you can go to her and do the same thing as the first enemy, but now you get some runes and a staff.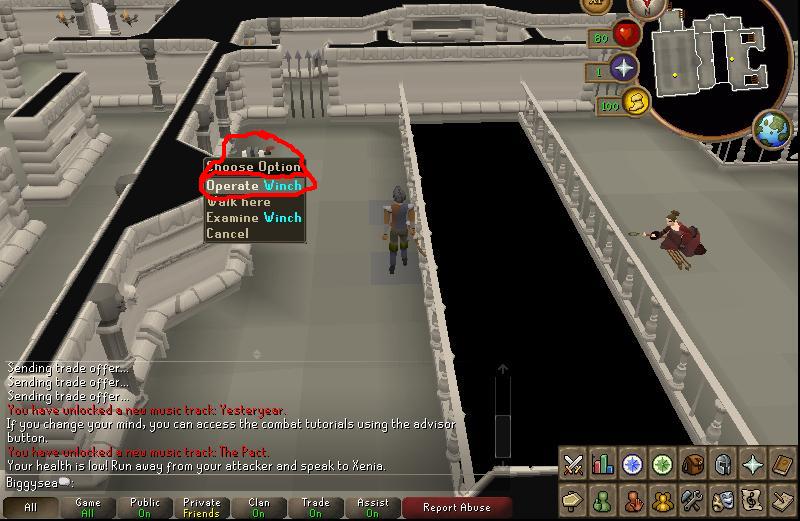 7. Go down the stairs and go to the Tomb Door, open it and kill the man inside(he drops a sword) (If you are'nt good at magic you should use the bow here too, dont care about what Xenia says).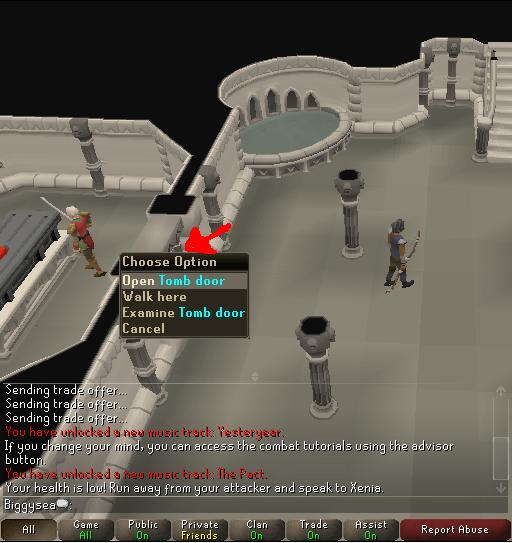 8. Untie the girl and you will get to the graveyard with the girl and Xenia.
Talk to them and you'll get your reward