Free quest Swept Away
Rewards:A Broomstick, and access to 10 portions of experience-giving Goulash.
Note: The order in which the crates are placed is random.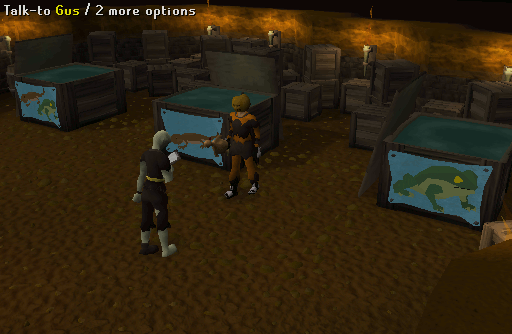 Part 1/2
When u are at the animal part this is what u gonna do.
Take the Blackbird and put it in the Holding Pen.
Move the Rat from the Spider Pen into the Blackbird Pen.
Move the Spider from the Reptile Pen into the Spider Pen.
Move the Reptile from the Rat Pen into the reptile Pen.
Move the Rat from the Blackbird Pen into the Rat Pen.
Finally, take the Blackbird back to Blackbird Pen.
Part 2/2