1. Activate the quest at Lumbridge castle in the kitchen room.
2. Talk to the chef.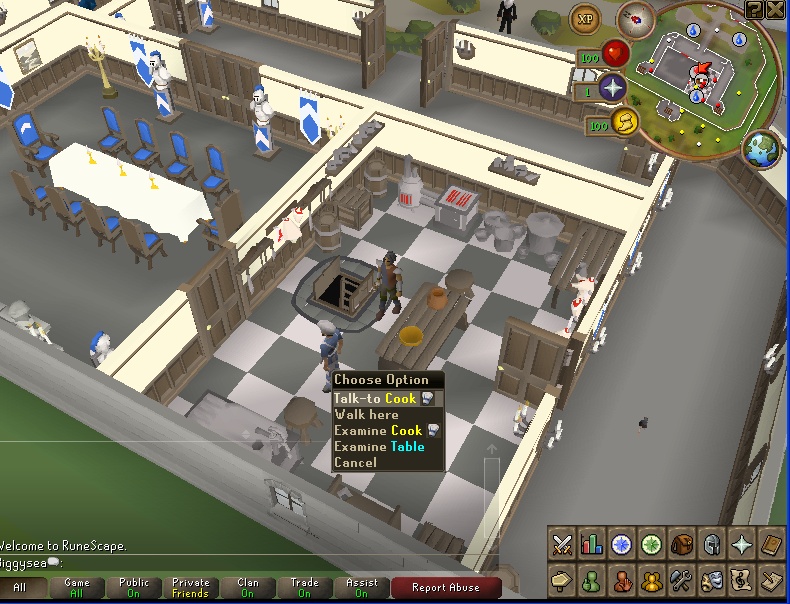 3. Accept his quest.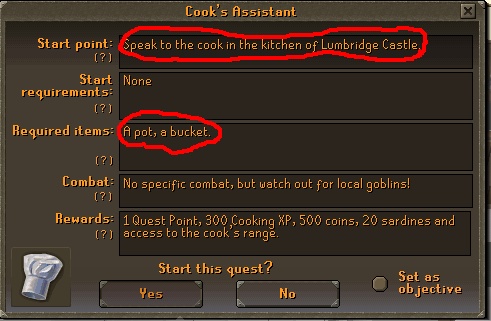 4. Take the empty pot, it is on his table.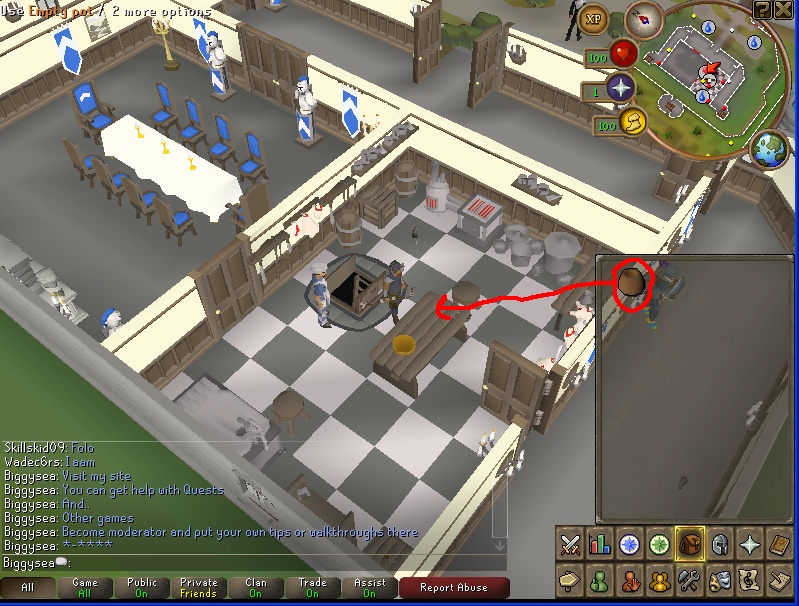 5. Go out of the castle and go northwest near the mill, there it is grain.
Pick up some wheat and go into the mill talk to the lady and then go to the top of the mill.
6. When you are there take your grain and put it into the hopper.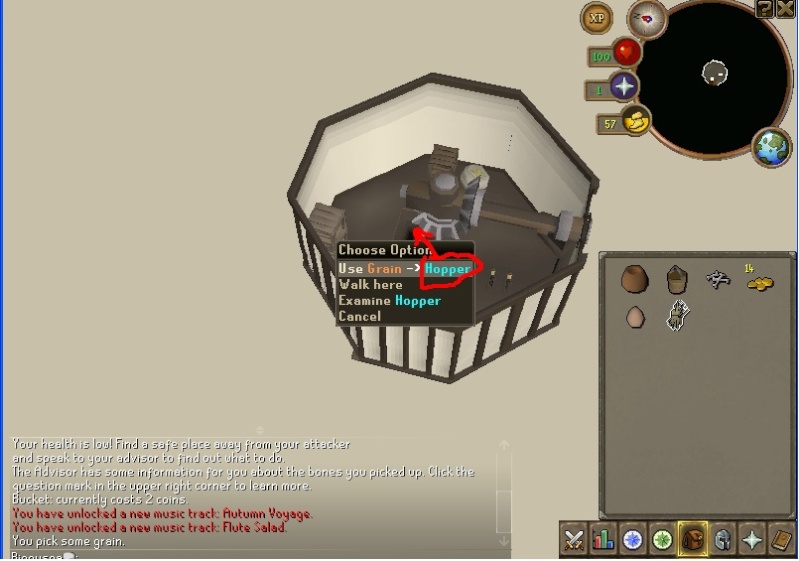 7. Operate the hopper Controls.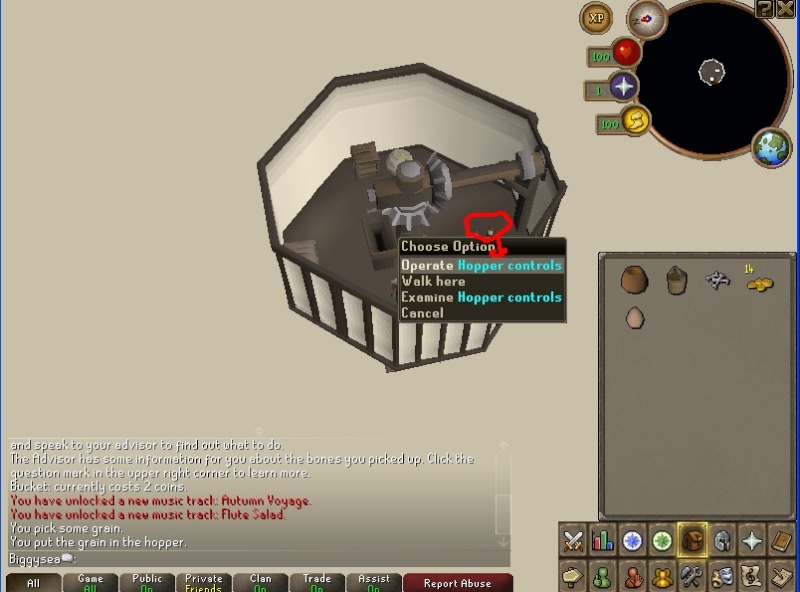 8. Go down the mill and use the empty pot to pick up the fine flour.
9. Now go to the chickens near the mill, Fred The Farmer should be there, take a large egg and then your done there.
10. Then go to the cows in lumbridge it should be a bucket over there next to a big cow (if dont, you can always buy at general store).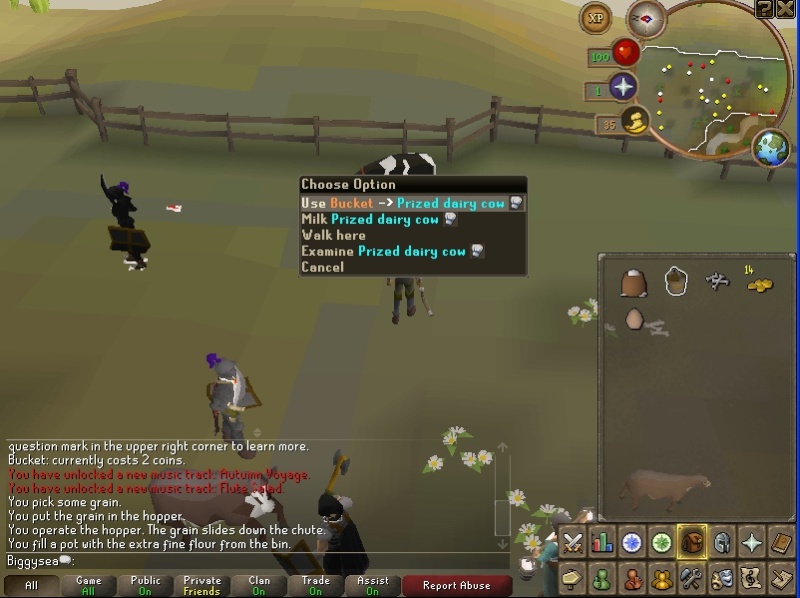 11. Now go back to the chef at Lumridge castle and finnish the quest, quest completed