1. Start this quest by talking to Father Aereck in Lumbridge (in the church).
2. You'll get 1 quest point, 125 prayer XP and 4 ancient bones that each gives 200 XP prayer.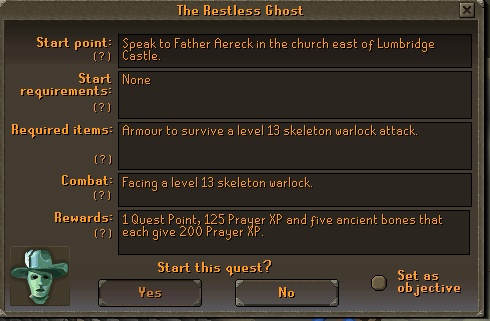 3. Go to father Urhney in near the mining place he give's you a amulet so you can talk to ghosts.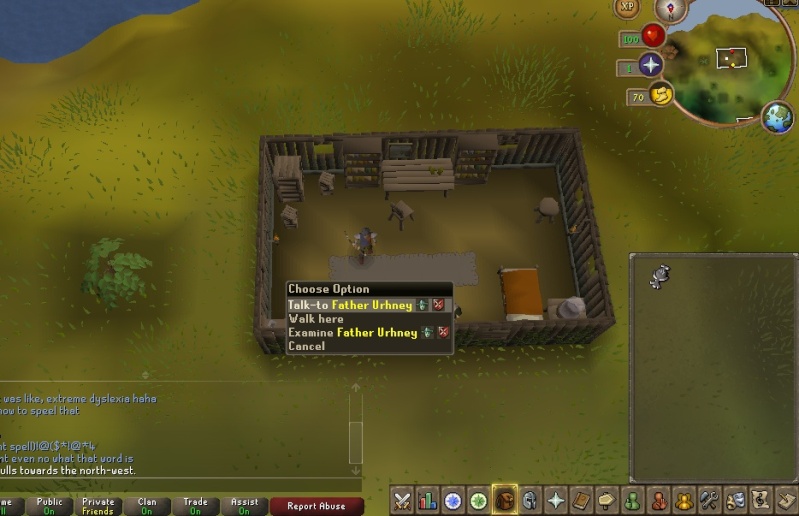 4. Go to the ghost coffin at the graveyard (in a little house) and open it, and the ghost will come out, talk to the ghost.
5. The ghost wants you to pick up his head, the head is in the mining place near some rocks, right click rocks and search.
A skull will appear in your backpack.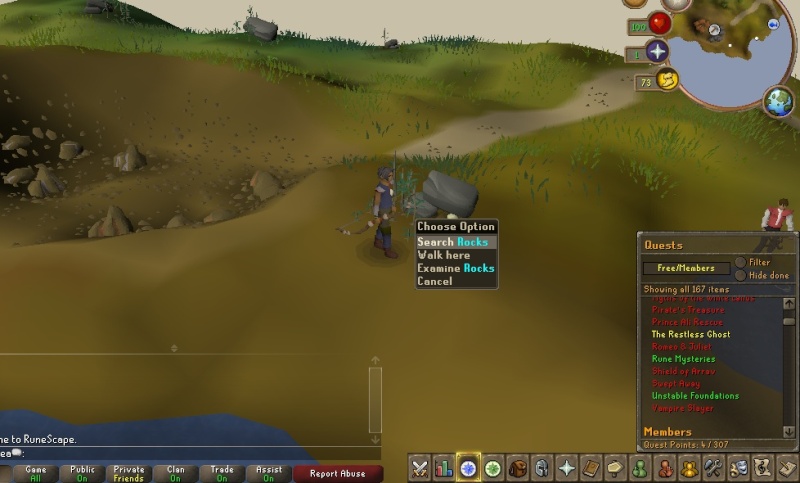 6. Go back to the ghost and open coffin, use skull and coffin.
Quest done